iOS users, now you can swap that boring blue Nav arrow for a flashy red sport car or a sensible pickup truck.
What? no Go Karts?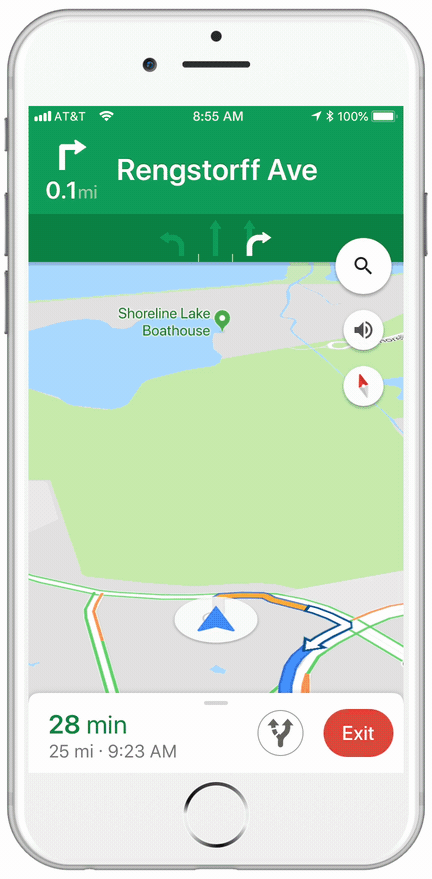 To Select Your Vehicle in Google Maps 
Launch

G

o

o

g

l

e

Maps, and start navigation.
Tap the Nav arrow. The Choose Vehicle pane will appear.
Select preferred vehicle and enjoy that new car smell!
Cheers!
quincy
Related Posts: