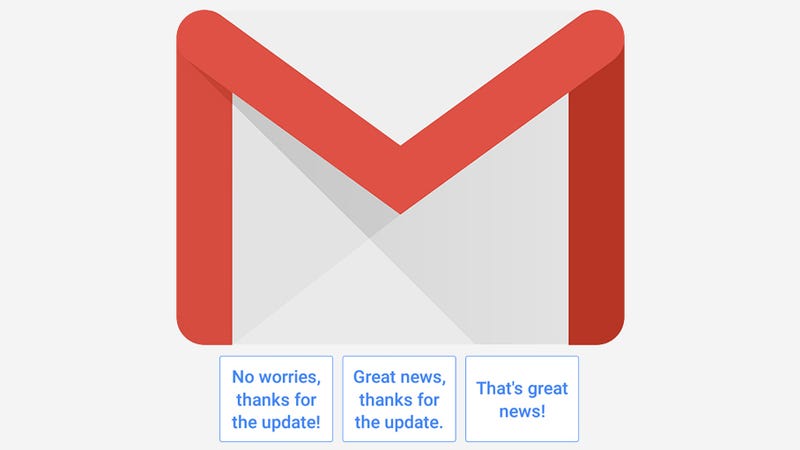 Gmail announced that desktop users will soon be able to turn off Smart Reply, the slightly creepy way of using AI to suggest replies. Mobile users can already disable this option in their Gmail account settings).
The option to disable this feature, although welcome to many, may fall on deaf ears to others. It turns out Smart Reply is quite popular. According to the Wall Street Journal, Smart Reply is responsible for 10% of all Gmail responses.
To Turn Off/On Smart Reply
in Gmail, click Settings.
Select Gmail account (if you have multiple accounts you'll need to repeat for each).
Scroll down to Smart Reply and select/deselect as preferred.